Musical play and self-regulation: An exploration of 6- and 8-year old children's self-regulatory behaviours during musical play sessions at Cypriot primary schools. Malfeasance, absence, silence: exploring English-in-education policy in Bangladesh from a critical policy sociology perspective. The effectiveness of teaching methods incorporating formulaic sequences for foreign language oral fluency development. School-based writing in bidialectal settings and the challenges facing immigrant pupils.
Dutch progenitors of higher education at Harvard: Puritan origins of North America's first university. Pam Hirsch and Philip Gardner. Facilitating approaches for understanding Musique Concrete classroom composing in secondary schools in Ireland: towards a pedagogy. Leadership in Romanian secondary schools: perspectives from educational effectiveness.
Japan's Education System
Implementation infidelity or aligned adaptation? Young children's development of a sense of learning agency through their transition between kindergarten and first grade in Chile. Pamela Burnard and Ros McLellan. Teachers' conceptions and practices of classroom assessment: case studies of SIngaporean primary and secondary school teachers. Pamela Burnard and Sue Swaffield. Children's identities as users of languages: a case study of nine key stage 2 pupils with a range of home language profiles.
Navigation
The cultural politics of middle-class parental choices and practices to secure school e quality in advanced neo-liberal times. Exits, voices and social inequality: a mixed methods study of school choice and parental participation in Pakistan. Touching the intangible: high-school students' encounters with, explorations of, and discoveries about the symmetry group of the square.
Love and longing in Mumbai slums: an exploration of the understanding and experience of sexuality among unmarried young women. Outside looking in: case studies of study abroad's effects on female African American university students' self-concept. Relationships between emotion regulation and inhibitory control.
Developmental differences using neural and behavioural markers. Facets, common frameworks and central variable of advanced-level students' understanding of D. From authoritative adult to mighty child: adult-power dynamics in politically transformative children's literature. The expression and regulation of emotion by young children in classrooms: a developmental perspective on appraisal theory.
Genetics education, science-talk and dialogic pedagogy: developing to year olds' school science concept of genetics and inheritance, in the context of human health and disease. A non-positional teacher leadership approach to school improvement: an action research study in Turkey. Private education in China: a multiple-case study of social stratification and social change.
Improving teaching and learning of critical thinking across the curriculum: an empirical study using qualitative methods. Motivation for, barriers against and theory-based prediction of Chinese students' decisions of studying abroad. Construction of language attitudes in multilingual China: linguistic ethnographies of two primary schools in Guangzhou. White working-class boys' negotiations of school experience and engagement.
Search form?
Attack of the Fairytale Zombies!.
Browse by Content Type.
Inside Japanese Classrooms: The Heart of Education - CRC Press Book.
Building interactive systems: principles for human-computer interaction.
An exploratory mixed-method study of Thai teachers' beliefs concerning mathematical knowledge, its learning and teaching. The effects of isolated and integrated form-focused instruction in the English-as-a-foreign-language primary classroom: a quasi-experimental study. Entrainment in 5-year-old children: temporal accuracy at four isochronous rates and its impact on phonological awareness and reading development.
Constructing identities in culturally diverse classrooms: a cross-national study of the experience of immigrant background children in French and English primary schools. Higher education and the transformation of cultural capital: rural students in an elite Chinese university. New Feminism in China: a qualitative study of fourteen middle-class Chinese Women in a key State-run university in Shanghai.
Mixed-methods study of higher education access in Georgia: does location matter?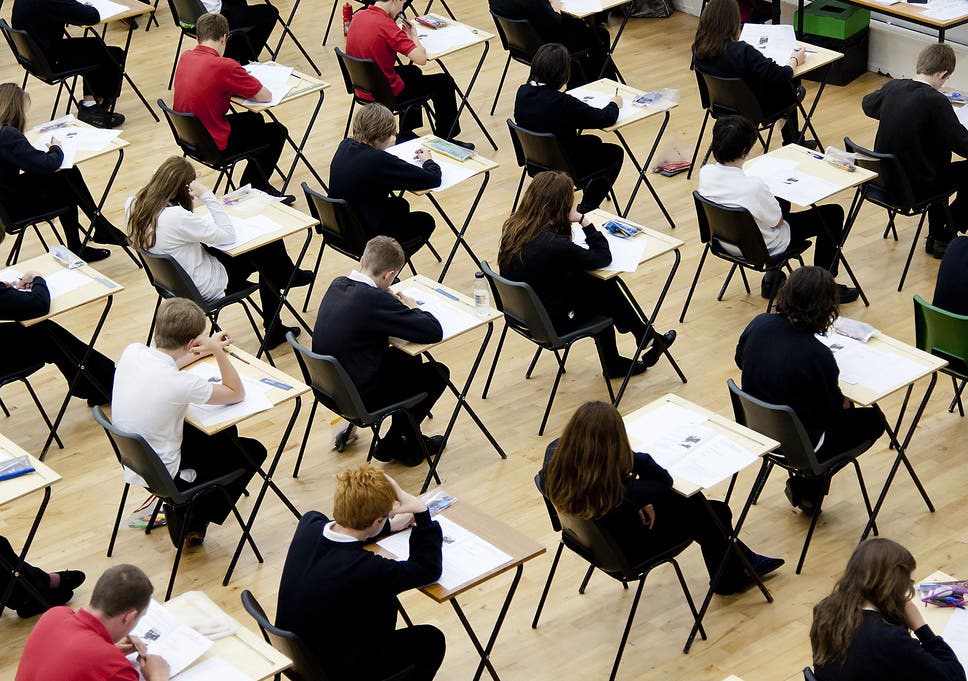 A life history study of Taiwanese female teachers' identities from a post-structural feminist perspective. Beautiful little moments: a principally ethnographic study of eight East Anglian artists' pedagogies. A step away from where you used to be: the development of teacher educators' professional knowledge in an Irish university. An exploration of how a drama-based pedagogy can promote understanding of chemical concepts in year old science students. Lessons for learning: how teachers learn in the contexts of lesson study.
Join Kobo & start eReading today
Investigation of effectiveness of approaches to teaching reading comprehension. What are the issues which emerge from the siting of Global Education GE within a cross-curriculum dimension? Group work and the learning of critical thinking in liberal studies in Hong Kong secondary schools. The reconstruction of childhood: a community study of child labour and schooling in Kenya. Learning to talk and talking to learn: how can spontaneous teacher-learner interaction in the secondary foreign languages classroom provide greater opportunities for L2 learning?
Secondary music students' compositional development with computer-mediated environments in classroom communities. The construction of 'learning cultures': an ethnographically-informed case study of a UK conservatoire. The impact of a Malaysian government sponsored ICT training programme on secondary school English language teachers' perceptions towards ICT and classroom practice.
Metacognitive skills and executive functions: an examination of relationships and development in young children. A case-study of the Chilean policy agenda for disadvantaged primary schools: meeting their challenges?
Completed PhD Theses : Faculty of Education
Educational policy-making in post-communist Ukraine: policies, rationalities, subjectivities, power: a Foucauldian perspective. Emancipation, education and the working class: genealogies of resistance in socialist Sunday schools and black Saturday schools. Phil Gardner and Diane Reay. Autonomy, foreign language learning and technology: a study of the use of a virtual learning environment by a class of advanced level adult EFL learners in Mexico. Explicit versus tacit knowledge in early science education: the case of primary school children's understanding of object speed and acceleration.
Reflection, change and reconstruction in the context of educational reform and innovation in China: towards an integrated framework centred on reflective teaching practice for EFL teachers' professional development. Mature women undergraduates and South Korean society: the dynamic interface of agency and structure in the historical process. Educational trajectories of rural students in an elite university: English learning experience and beyond.
Inside Japanese Classrooms
Educating daughters, educating sons: mothers and schooling in rural Kenya. Exploring primary teachers' beliefs and practices with technology in Cyprus. Teacher cognition in the context of content-based instruction in English as a second language: a case study of Science and English for Science and Technology EST teachers in Malaysia.
Beyond the doors of learning: user fees, school finance and education demand in the new South Africa. Madeleine Arnot and Colleen McLaughlin. The development of L2 motivation of Japanese learners of English as a foreign language. Improving secondary students' revision of physics concepts through computer-mediated peer discussion and prescriptive tutoring. Headteachers' views of external support, challenge and critical friendship. Qualitative studies of teachers' professional knowledge and practices in Bethlehem District - the West Bank.
News Faculty of Education.
Open issues.
Famotidine - A Medical Dictionary, Bibliography, and Annotated Research Guide to Internet References!
Reference Books in International Education - Routledge.
Prochloron: A Microbial Enigma.